Skip to main content
/
/
/
Digestive Health Program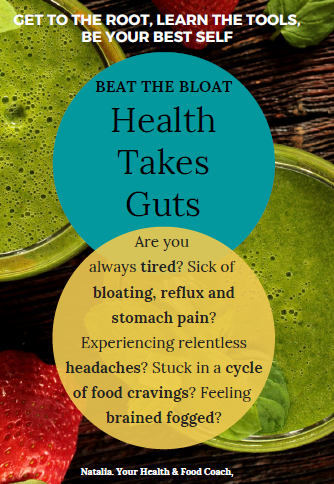 LED BY REGISTERED DIETICIAN, NATALIA GARCIA
Health Takes Guts! A thriving digestive system is critical to good health. In fact, problems with the gastrointestinal (GI) tract can cause more than just gas and bloating. GI issues may underlie chronic health problems, including autoimmune diseases like rheumatoid arthritis, skin problems and heart disease.
Natalia's digestive program follows the simple acronym of the '5Rs': Remove, Replace, Reinoculate, Repair, and Rebalance.
When applied to various chronic health issues, the Gut Health program can:
Lead to dramatic improvement in symptoms, and sometimes even complete resolution.
Clear out gastrointestinal symptoms such as reflux, bloating, constipation, heal leaky gut and remove SIBO and Candida, engineering your microbiome for optimal health.
Get rid of the bloat and feel comfortable.
Help you learn which foods are harmful to your gut and which foods to eat for optimal digestive health.
Get steady levels of energy during the day and better sleep at night.
Classes start Thursday, April 6th
What to expect from the Health Takes Guts program:
2 ONE-ON-ONE-MEETINGS - As your coach, we form a pertnership. We'll review your challenges and wins, develop strategies and define the next steps together.
OPTIONAL TESTING - Review of results and recommendations from an extensive GI work-up. Evaluation of your microbiome, intestinal permeability status, and genetic sensitivity to gluten.
PERSONALIZED MEAL & SUPPLEMENT PLANS - A flexible meal plan with gut soothing recipes that fit your budget and everyday needs, and a personal professional grade supplement list available with a discount.
CLARITY ON COMMON SUPPLEMENTS & HEALTH PRODUCTS - Not all products marketed as "healthy"are so. I'll teach you the foods, products and supplements that will boost your health.
YOUR GUT DRIVES YOUR HEALTH
YOUR GUT DRIVES YOUR BRAIN
YOUR GUT DRIVES YOUR WEIGHT

Registration Coming Soon!