Skip to main content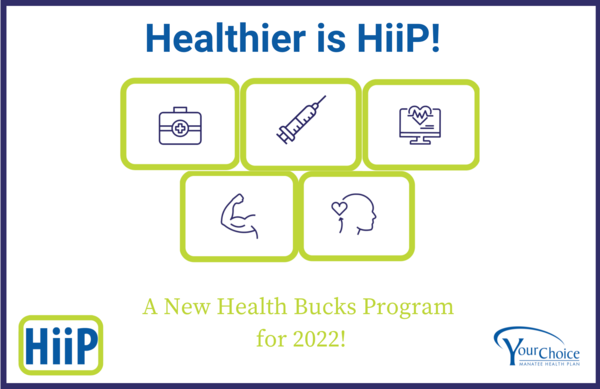 HiiP is Here!
In 2022, active employees are eligible to participate in the Health Improvement & Incentive Program, or "HiiP", a program designed to improve health using resources already available to members on the MYC medical plan. You'll earn incentive dollars (up to $600 Health Bucks) when you invest in your health!
Learn More
At Home Physical Therapy with Hinge Health
Read More
Language Translation is Available!
Did you know? You can translate the Manatee YourChoice website into over a dozen different languages!
Learn How
A New Voya Option is Here!
Are you looking to to supplement your Florida Retirement System (FRS) pension plan to help you achieve your retirement goals? Introducing the Voya 457(b) and the Voya Roth 457(b) plans. These two options can help you start saving for retirement today. 
Learn More & Compare
Get 24/7 Medical and Mental Health Care Through Teladoc
Read More
A Cookalong is Coming!
Learn how to make easy and healthy recipes LIVE with Florey Miller.
Learn More
Blueprint for Wellness Labs
The Quest EREQ Portal is open and will close on 06/30/22. Complete your Blueprint Labs for QE and earn incentive dollars as part of HiiP!
Get Started
Benefit Express Enrollment System
New Employee Enrollment · Annual Enrollment
Aetna Navigator
ID Cards · Claims · Providers · Wellness Tools
Blueprint for Wellness
Schedule Lab Draw · Lab Results
OptumRX-Prescriptions
Drug Look-Up · Pricing · My Prescriptions · Mail Order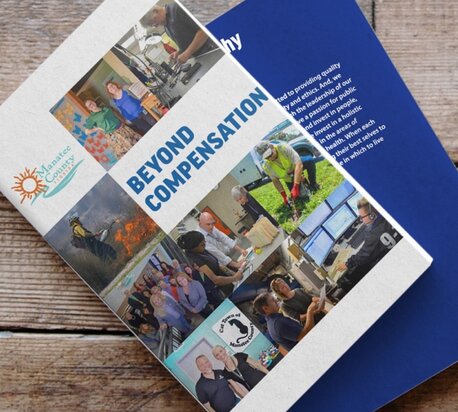 Beyond Compensation Booklet
At Manatee County Government, we are committed to providing quality service with an emphasis on accountability, civility and ethics. And, we believe that this can only be accomplished through the leadership of our employees. At the heart of it all, our employees have a passion for public service. They form partnerships, drive innovation, and invest in people, and our community, every single day. That is why we invest in a holistic wellbeing approach and offer programs and services in the areas of physical, emotional, financial, community, and career health. When each of these areas are well, our employees are able to bring their best selves to work and help us make Manatee County a premier place in which to live and work and play.