Skip to main content
Blueprint for Wellness is an annual activity for all health plan members.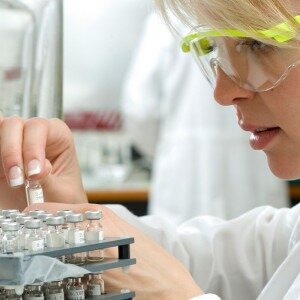 Your insurance must be in effect to start
All MYC health plan members (adult ages 19+) with benefits effective as of 01/01/23 or prior have until March 31, 2023 to complete their blueprint for wellness lab draws
All new hires and their adult dependents age 19+ have 3 months from their benefits effective date to complete their blueprint labs
All nicotine free results will maintain their Ultimate Plan status
All nicotine exposed results will be an automatic placement in the Best Plan
Please review our FAQ's for more details
Please see the below chart for further clarification on benefits effective dates and correlating lab draw due dates:
| | |
| --- | --- |
| Benefits Effective Date | Lab Draw Due Date |
| 1/1/23 or prior | 3/31/23 |
| 2/1/23 | 4/30/23 |
| 3/1/23 | 5/31/23 |
| 4/1/23 | 6/30/23 |
| 5/1/23 | 7/31/23 |
| 6/1/23 | 8/31/23 |
| 7/1/23 | 9/30/23 |
| 8/1/23 | 10/31/23 |
| 9/1/23 | 11/30/23 |
| 10/1/23* | See Note Below |
| 11/1/23* | See Note Below |
| 12/1/23* | See Note Below |
*For those with Benefits Effective Dates 10/1/23 - 12/1/23, labs must be completed between 1/2/24 and 3/31/24.
For more information on the two available plans, please review here: Ultimate and Best
Designated Lab Draw Sites
1. Quest Patient Service Center (PSC) Must order an EREQ online for this location prior to arrival.
Online Appointment Scheduling available at time of completing your EREQ or call 1-855-623-9355.
2. All For Life - EREQ's not available for this location. Upon arrival request a "Manatee/Blueprint for Wellness Test REQ".
MSO Personnel only - Appointments Preferred Phone: (941) 780-6161, ext. 103.

​​​Location: MSO Ops
Day/Time: Tuesday/Thursday, 7:30am-10:30am

Open to all MYC Health Plan Members - Online Appointments Required

Location: All For Life, State Rd 64 location (5307 SR-64E, Bradenton)
Day/Time: Monday - Thursday 8:00am - 4:00pm.
For Quest Appointments Only: EREQ Electronic Lab Test Requisition/Scheduling an Appt
Follow the below steps to Schedule* a Lab Draw and/or to Create an EREQ for labs done at a Quest PSC:
* Blueprint lab requests are accessible January 1 and close for the last 2 weeks of December
1. Go to Blueprint for Wellness
2. Enter your username and Password under "Log In" if you logged in within the past few years. Click "Create Account" if you have not logged in previously.
The Registration Key is Manatee.
The Unique ID# is participant's Date of Birth (MMDDYYYY) + Last 4 Digits SS#.
3. Choose "Schedule A Screening".
Follow steps to schedule appt which will create your EREQ.
It is recommended you print the requisition and take to your lab draw.
Forgot User Name and/or Password? 1-855-623-9355
Commonly Asked Lab Work Questions
Why can't I get Qualifying Labs done in my Physicians Office or at a different Lab?
A special process is needed in order for the Lab Work Results to be combined properly with the Blueprint Health Questionnaire. Therefore, only trained designated sites can conduct the Lab Work.
OTHER LAB WORK: Can I get other Lab Work done at the same time as my qualifying labs?
Yes. Additional Labs can be drawn at a Quest PSC, but we do not recommend it due to potential for error.
If your Physician needs additional labs you will need a lab slip from your physician.
What does my Qualifying Lab Work Include?
The Manatee YourChoice Health Plan Blueprint FASTING Lab Work includes:
· CBC
· CMP
· Electrolytes
· Liver and Kidney Function
· Lipid Profile
· TSH w/reflex to FT4
· Hemoglobin A1C
· Cotinine – Measures Nicotine Level
· PSA for men age 45 and over
Do I need to FAST before my lab draw?
Yes. DRINK only WATER. Do not eat or drink anything EXCEPT WATER for at least 9 hours prior to your lab draw appointment.
Lab Work Results
· You will receive an email notification once your results are ready. You may access your results by logging on to the Blueprint System using the username and password you created for your EREQ. Results will also be mailed to your home.
· Results are not sent to your Physician unless you enter their fax number when viewing the results online. You must take your Lab Work Results to your Physician during your wellness exam.