Skip to main content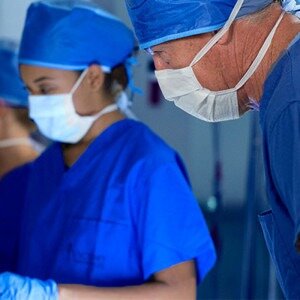 Bariatric surgery (weight loss surgery) includes a variety of procedures performed on people who are obese. Weight loss is achieved by reducing the size of the stomach through removal of a portion of the stomach or by resecting and re-routing the small intestines to a small stomach pouch.
Requirements & Cost
The plan benefit pays according to your level of benefit (Basic, Better, Best or Ultimate) at the time of service. The Member is responsible for any and all deductible and co-insurance according to the level of benefit (Basic, Better, Best or Ultimate) at the time of service.
Manatee YourChoice Health Plan covers the Roux-en-Y Gastric Bypass (RYGB) and the gastric sleeve surgical weight loss procedure.
You must have a Body Mass Index (BMI) of 40 or greater, or 100lbs over ideal body weight.
A Body Mass Index (BMI) of 35 – 39 with other complicating factors; may be considered.

You must have attempted weight loss in the past without successful long-term weight reduction and have participated in a supervised (by a physician or RegisteredDietitian) nutrition and exercise program or have completed the Manatee YourChoice HiiP (Health Improvement & Incentive Program) Prescription for Health plan for BMI.
Start your Journey to a Healthier Lifestyle
To get started, contact Jennifer Ruiz. You will learn about the program and requirements that include visits with a Registered Dietitian, a Behavioral Health provider, and establishing a regular exercise routine through the use of a Movement Coach. Let Manatee YourChoice provide you with the resources, support, and tools to help meet and sustain your weight loss goals!