Skip to main content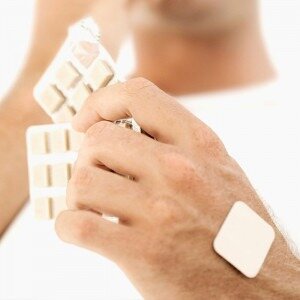 Are you ready to quit? We're here to help! All nicotine-exposed members, regardless of plan level, are eligible for the following resources. Contact your tobacco advocate for more info.
Nicotine Replacement Therapies
Contact Vanessa Rene, CPhT, RPhT, Pharmacy Technician at 941-748-4501 x6418 or vrene@manateeyourchoice.com
Nicorette Gum/Lozenge - $o Preferred Pharmacy
Generic Nicotine Patch - $o Preferred Pharmacy
Nicotine Replacement Therapies Require Prior Authorization.
Prescription Cessation Aid Products
Wellbutrin (filled with generic)
Chantix
You can get a prescription from:
Your doctor for Wellbutrin or Chantix and take to your pharmacy, or
Our Nurse Practitioner at the Employee Health Benefits office. Call 941-741-2995, press 2 to set an appointment
Prescription Cessation Aids Require Prior Authorization.
For more information regarding coaching options or cessation aids call your Tobacco Advocate.