Skip to main content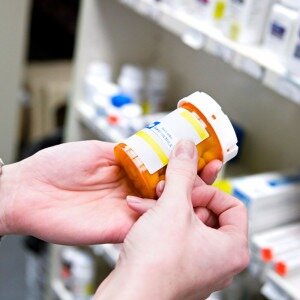 Determine your out of pocket costs
There is not a tool to determine your exact co-pay nor are pharmacies able to run "test claims", however, you can get an idea or your out of pocket co-pay by following these steps.
1. Go to the drug look up tool and find where your medication falls on the formulary (generic, formulary brand, non-formulary brand).
2. Use the table below.
Co-Pay Structure Table
Type of Medication

Retail Network OR

Mail Order (90 Day Supply)

Generic Medication

$5 for 1-30 days

$10 for 31-60 days

$15 for 61-90 days

Formulary Brand Medication
$15 or 25% of drug cost, whichever is greater
Non-Formulary Brand Medication
$40 or 45% of drug cost, whichever is greater
Your Pharmacy Advocate can also help you determine your co-pay.
How to Reduce Rx Expenses
1. Generic medications will generally cost you less than Preferred and Non-Preferred brand medications. Always ask your physician whether a generic medication can be ordered
2. If the generic medication isn't available, ask if a medication from the Preferred Drug List will work for you. You can use this Preferred Drug Lookup Tool to find preferred medications.
3. Tablet splitting may also offer some additional savings.
Contact your Pharmacy Advocate for assistance in reducing your out-of-pocket expenses.
Prescription Maximum Out-of-Pocket Expense
· Only eligible prescription co-pay or co-insurance will apply to the maximum out-of-pocket expenses. Excess of Quantity Limits, Non-Prior Authorization Approval, OTC, Plan Limitation and Exclusions are not counted toward the Maximum Out-of- Pocket Expense.
· The maximum out of pocket expense per 30-day prescription is $100 and $300 per 90-day prescription.*
· Annual maximum prescription out of pocket expense is $1,400 per member.*
*Maximum out of Pocket Expenses can be adjusted annually by Board of County Commissioners, refer to the benefits section for current values.