Skip to main content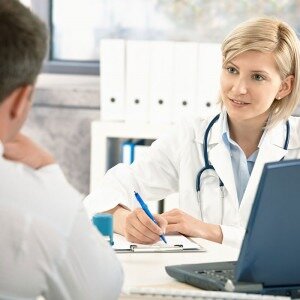 Allergy Treatment for Adults and Children—Ultimate Plan
There is no co-pay for adult or children, respectively, when receiving allergy treatments.
Alternative Care Benefit
20 visits per year of each:
Occupational Therapy
Chiropractic Care
Speech Therapy
Massage Therapy
Registered Dietitian (first 5 visits $0 co-pay for all plans-not covered at out-of-network providers)
Acupuncture (not covered at out-of network providers)
View a list of Alternative Care Providers here.
Behavioral Health Benefits
Eliminated Deductible and Coinsurance: Inpatient stays related to substance abuse are covered at 100% just as mental health inpatient stays are covered.
Intensive Outpatient Program allows a maximum of 30 days per plan year.
Reduced Deductible: The deductible for Intensive Outpatient Programs at out of network providers is $300 per day.
Child Dental Preventive Care Benefits
A benefit offered to all children under the medical plan up to age 19.
The Plan allows 2 oral exams and 2 cleanings per year, covered at 100% at Network Dentists.
Sealants for children's preventative dental care (under the medical plan) will be covered at 100% - 1 treatment every 3 rolling years on permanent molars only for children to age 13.
Durable Medical Equipment
Reduced Member Coinsurance: Repairs for Durable Medical Equipment (wheelchairs, canes, etc) only require a 10% coinsurance for Ultimate Plan, 20% coinsurance for Best Plan, 25% coinsurance for Better Plan, 50% coinsurance for Basic.
Emergency Room Out-of-Network
Reduced Out of Pocket Expense (All Plan Levels): Emergency Room care at an out of network facility is covered the same as in-network emergency room care.
Orthotics
Reduced Member Coinsurance: Custom molded foot orthotics and oral sleep apnea appliances only require a 10% coinsurance for Ultimate Plan, 20% coinsurance for Best Plan, 25% coinsurance for Better Plan (deductible applies for the Best, Better and Basic plan levels).
Physical Therapy
Members on the Ultimate Plan level receive up to 20 physical therapy visits each year, the first 5 with no copay and no coinsurance.
Hospital-owned physical therapy facilities are limited to 5 visits annually.
Freestanding (not hospital affiliated), are preferable – you would get up to 20 visits (visit 6-20 require a copay). Ask the facility if they are hospital owned and if they are an Aetna provider, or call the nurse line at 941.741.2963 for help in finding a freestanding physical therapy facility.
Routine Eye Exams under Medical Plan
Routine Eye exams for members are covered annually.
Refractions are covered as part of the Routine Eye Exam for contact lenses or glasses. However, the co-pay or coinsurance for the exam still applies.