Skip to main content
The Manatee YourChoice Health Plan provides Child Preventive Dental Care for all children enrolled in the Medical Plan.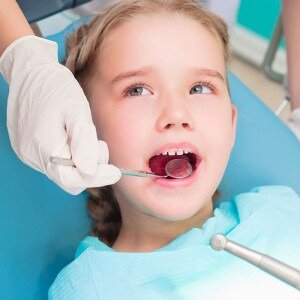 Child Preventive Dental Care is a special benefit offered to ALL children enrolled in the Manatee YourChoice Medical Plan (up to age 19). The Plan Administrator believes in the importance of child preventive dental and therefore allows two annual routine dental exams & cleanings, sealants, fillings, and x-rays to be covered under the Medical Plan.
No other dental services are Covered Expenses unless the child is enrolled in the Aetna PPO/PDN Dental Plan.
There are no deductibles or co-pays for preventative dental, and the Plan will pay up to the Aetna PPO/PDN Network rate.
Network vs Out of Network
Members can choose to utilize Network or Out of Network Dentists. Network Dentists agree to accept the contracted rate for covered services. Out of Network Dentists are reimbursed the same amount as Network Dentists, however, they have the option to bill the patient for the difference between what the plan pays and their billed charge.
Claims
All Network Dentists are required to submit the claim form. Some Out of Network Dentists will bill the Plan directly. The Dentist must submit an American Dental Association Dental Claim Form in order to receive payment for services.
Reimbursements
If the Dentist does not bill the plan directly, the employee is responsible for full payment and must complete a claim reimbursement form to Aetna to receive reimbursement up to the Maximum Allowance. This form can be found under Forms at www.ManateeYourChoice.com.
Pediatric Dentists in Bradenton
Qualifying Events do not have to be completed by Pediatric Dentists only. Many Dentists in Network will accept children, however, they each have a different minimum age and they may not be classified as a Pediatric Dentist. For a current and complete list refer to the Provider Directory and select the Aetna PPO/PDN Dental Plan.