Skip to main content
/
/
/
Local Gym Discounts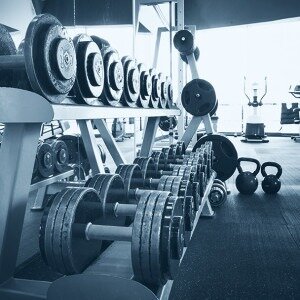 We have secured discounts at local fitness facilities for Manatee County Government employees and Manatee YourChoice Health Plan members, including spouses/dependents.
Facilities are added regularly. If you know of a gym/health club in the area that would be interested in a corporate discount for our members please have the manager contact the YourChoice Fitness Center at 941-748-4501 ext. 3979.
927 10th St E, Palmetto, FL 34221
Description: Yoga Studio Good for the body. Fun for the Soul! Hot Yoga, Beginner Yoga, Power Yoga, Meditation and more.
Discount:
$25/month for unlimited virtual ONLY
$60/month for in person and virtual- Limited to 10 in-person classes per month
Just mention the county discount when you sign up!
5917 Manatee Ave. West, Bradenton
Description: Offers 30 minute group HIIT sessions. "Our Bradenton fitness studio offers the best 30-minute group traiing program in town! It's fun, affordable, modified to your personal needs and abilities, and delivers great results!!"
Discount:
10% off monthly memberships
Contact: (941) 545-4007
Description: Thousands of full body workouts with cardio and strength training. Workout anytime, anywhere online or in a group bootcamp outside. Fitness for every body.
Discount:
10% off per month
Try one week free
5408 Lockwood Ridge Rd., Bradenton
Description: No matter your level of fitness, there's a Pilates class for you. We teach classes using TRX, Barre, Exo-Chair, Bosu ball, mats, rollers, and more.
Discount:
10% off for either of these 2 packages:
No enrollment fee (normally $59)
Unlimited monthly – go as many times per month as you want. Normally $199, is now $179 per month with discount
8 pack class session – Normally $159 is now $143 with discount
Membership requires a 3-month agreement that auto-renews at the end of the initial 3 month term.
Contact: bradenriver@clubpilates.com
2640 S Falkenburg Rd., Riverview
Description: Offers a wide range of classes from cutting-edge CrossFit workouts to Personal Training and even preparation for local and nationwide Strongman competitions.
Discount:
$10/class (normally $15/class)
1 month unlimited pass
$120/month (normally $165/month)
Contact: mikec@crossfitbni.com
Description: Crunch is a gym that believes in making serious exercise fun by fusing fitness and entertainment and pioneering a philosophy of No Judgments.
Discount:
Pay $0 enrollment and processing fess and $24.99 Peak Results membership. (franchise locations only). $39.99 annual fee due after 60 days for enrollment. Family add-ons offered same rates. Book your CrunchOne Kickoff (select or signature locations not inculded with this offer). 3 days free guest pass.
Cardio, Weights & Machines
Locker Rooms with Showers
CrunchONE Kickoff
Online Nutrition
Power Half Hour Circuit Training
Group Fitness Classes
Crunch Live Online Workouts
Free-T-shirt
Guest Privileges
HydroMassage
Tanning
Advanced HIIT Classes
Contact: manager@bradenton.com or 941-216-3854
Bring or show this flyer to get your pass with valid ID. Download Flyer
Proof of employment required to enroll.
5275 University Parkway, Bradenton
Description: Offers group personal training workouts based on high intensity interval training that blend cardiovascular and strength training.
Discount:
$10 off/month for 8 sessions a month
$10 off/month unlimited membership
50% off/heartrate monitor
Contact: 941-444-2435; Shelleyschreiber88@gmail.com
4608 State Road 64 Bradenton, FL 34208
Description:
Masters Classes offered
Kids Programs available
Personal Training
Group Exercise
Olympic Lifting
Discount: 25% OFF for all MYC Health Plan Members
Contact: 941-705-1991
501 Village Green Pkwy Bradenton 34209
Description: REALRYDER INDOOR CYCLING EXPERIENCE! These bikes tilt Side-side
providing the ultimate in CORE activation while you "Rock & Roll" in a black light room with
motivating music & upbeat cardiovascular drills designed to strengthen your muscles, heart
and CORE like no other cardio workout! All levels of fitness may be accommodated within
each class time offering.
Discount:

TRY IT FOR FREE! THE FIRST CLASS IS COMPLIMENTARY!
NO CONTRACTS or INITIATION FEES!
15% OFF YOUR MONTH-MONTH BOOKING RESERVATION!
Contact: GARY @ 941.724.6513
7451 Manatee Ave. W., Bradenton 34209
Description: PILATES REFORMER classes fused with YOGA & BARRE. Truly a fitness experience! Each one of the 39 classes offered is choreogrphed to awesome music and designed to provide a full-body workout with an emphasis on CORE activation, providing a safe, highly effective regimen that can accommodate every fitness level, beginner to athlete!
Discount:
Try it for free! The first class is complimentary!
No contracts or initiation fees!
15% off your month-month bokking reservation!
Contact: Tracy @ 941-587-1757
800 8th Ave. W., Suite#4, Palmetto, 34221
Description:
Village Camp is our premier boot camp class that's filled with fun, challenges, and motivation.
Joining our classes will give your the opportunity to become the best version of yourself while pushing the limits of your own capacity in the encouraging environment of other likeminded members.
Class sizes are small! Only 12 per class. This gives each member space, time, and attention that's needed to be successful in every class.
Discount:
10% off of all camp classes.
Discount code: YourChoice22
Contact: thevillagehealthwellness@gmail.com
Bradenton, Lakewood Ranch, Parrish
Description: Group fitness, strength and cardio equipment, personal training, and more!
Discount: Joining fee waived and save $10/month per membership.
Contact: Contact each location directly.
5 area locations to choose from:
5574 Cortez Road W., Bradenton, 941-757-5050
3611 1st St. E, Ste. 1150, Bradenton, 941-708-8900
(Plus 3 locations in Sarasota)
Description: Group fitness, strength and cardio equipment, personal training, and more!
Discount:
$10/month for access to 1 location (1st year) ($15.98/month for 2nd year and beyond)
$20/mo. access all locations nationwide
Sign up requires 1st and last month down and enrollment fee
Contact: Contact each location directly