Skip to main content
/
/
/
Local Gym Discounts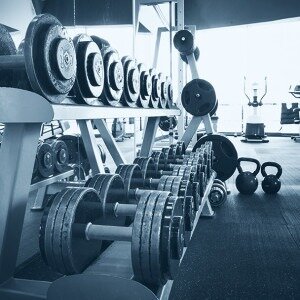 We have secured discounts at local fitness facilities for Manatee County Government employees and Manatee YourChoice Health Plan members, including spouses/dependents.
Facilities are added regularly. If you know of a gym/health club in the area that would be interested in a corporate discount for our members please have the manager contact the YourChoice Fitness Center at 941-748-4501 ext. 3979.
8733 E State Rd 70, Bradenton Fl 34202
Description: 30-minute kickboxing circuit workout with trainer support and no set class times.
Discount: Registration fee Waived ($69 savings); $79 monthly membership ($30 savings per month). Complimentary Gloves and Wraps included
Contact: 941-216-6282
A Better Fit A Better You Fitness Studio
3661 Cortez Rd Ste 200, Bradenton
Description: A Better Fit A Better You Fitness Studio is a place to release stress, boost inner confidence, and participate in a healthy lifestyle.
Discount:
$5 off a 20 Class Punch Card ($50 Value with no expiration)
30% off all Vibro ---Pro training punch cards (whole body Vibration Machines)
30% off all Infrared Sauna Punch Cards
Stretch Zone first 15 minutes free
Contact: 941-405-5880; betterfitbetteryou@gmail.com
927 10th St E, Palmetto, FL 34221
Description: Yoga Studio Good for the body. Fun for the Soul! Hot Yoga, Beginner Yoga, Power Yoga, Meditation and more.
Discount:
$25/month for unlimited virtual ONLY
$60/month for in person and virtual- Limited to 10 in-person classes per month
Just mention the county discount when you sign up!
Bayshore Gardens: 6144 14th St W., Bradenton
Westgate Shopping Center: 4001 Manatee Ave W, Bradenton
Description: 24 hour fitness center with state of the art equipment and group fitness
Discount:
No enrollment fee
$24.95 for the key fob
$29.99/month
Contact:
Bayshore Gardens: 941-756-7084
Westgate: 941-756-7084
Bodywerks
1012th St. East, Palmetto
Description: Fitness equipment and free weights
Discount:
Free to enroll and $20/month
1 free session with a personal trainer
1 time fee of $10 for access during set business hrs. OR 1 time fee of $50 for 24/7 access
Contact: 941-723-9921
5408 Lockwood Ridge Rd., Bradenton
8210 South Tamiami Trail, Sarasota
Description: No matter your level of fitness, there's a Pilates class for you. We teach classes using TRX, Barre, Exo-Chair, Bosu ball, mats, rollers, and more.
Discount:
15% off FOR LIFE of either of these 2 packages:
Unlimited monthly – go as many times per month as you want. Normally $199, is now $169 per month
8 pack class session – Monthly (2X per week max). Normally $159 is now $135
Contact: Libby DeSimone @ 941-350-3626; bradenrivergm@clubpilates.com
2640 S Falkenburg Rd., Riverview
Description: Offers a wide range of classes from cutting-edge CrossFit workouts to Personal Training and even preparation for local and nationwide Strongman competitions.
Discount:
$10/class (normally $15/class)
1 month unlimited pass
$120/month (normally $165/month)
Contact: 813-671-9230
3220 59th Dr. E., Unit 104, Bradenton
Description: CrossFit, Personal Training, Nutrition Counseling, Barbell Club and more. KIDS WELCOME!
Discount:
Foundations Program $149 (25% off)
Includes 3 private 1 on 1 sessions.
15% discount on monthly membership
Contact: 941-405-0023
1390 17th St E, Palmetto
Description: An open gym and crossfit facility
Discount: $100/month (20% off).
Contact: 941-722-3366; crossfithavoc@yahoo.com
6 area locations
Description: Crunch is a gym that believes in making serious exercise fun by fusing fitness and entertainment and pioneering a philosophy of No Judgments.
Discount:
PEAK Results: $21.95 + taxes per month. Additional fees include 1X Annual fee of $41.73 and 1 time sign up fee of $6.50
Classic Training
Group Fitness Classes
Free Hydromassage
Free Tanning
Free Guest Privileges (one per visit)
Unlimited Small Group Training
Access to all crunch locations
Still available to everyone is the basic membership of $9.95 monthly. This includes only use of the facility, no classes or small group training.
KIDS CRUNCH: $10 per month additional (on top of monthly membership)
Use of Kids Crunch (2 hours/day)
Contact: http://www.perksnpartners4u.com/join/
Best to join online for the corporate deal! password for access is Crunch2K19
5502 33rd Ave. Dr. West, Bradenton
Description: Recreation center including weight room, pool, fitness machines, tennis courts, basketball courts, etc.
Discount: $25/month & No Contract
Contact: 941-742-5923
Exclusive offer for Manatee County Employee and Health Plan Members
*$99 for 10 classes, NO EXPIRTATION DATE
417 12th St W #120, Bradenton FL
(off Main Street, around corner from the Administration Building)
(941)-896-5153
2531 Lakewood Ranch Blvd., LWR
Description: Experience individualized fitness at the gym where you truly belong. ... With our 3-step Koko Smartraining System and patented coaching technology, it's easy to look and feel your best – for life!
Discount: $99/month (Typically $119) & waive "Technology Package" fee of $79
Contact:941-748-7733; fl.lakewoodranch@kokofitclub.com
5802 Longwood Run Blvd., Sarasota
Description: Tennis club featuring 18 tennis courts, full gym, a restaurant, private lessons, clinics and a high performance tennis academy.
Discount:
Tennis/gym membership:
Student: $35 initiation; $35/month
Single: $100 initiation; $45/month
Family: $175 initiation; $75/month
Gym membership (no tennis):
Student: $25 initiation; $20/month
Single: $25 initiation; $30/month
Family: $40 initiation; $45/month
Contact: 941-351-1750
5275 University Parkway, Bradenton
Description: Offers group personal training workouts based on high intensity interval training that blend cardiovascular and strength training.
Discount:
$10 off/month for 8 sessions a month
$10 off/month unlimited membership
Contact: 941-444-2435; Shelleyschreiber88@gmail.com
4608 State Road 64 Bradenton, FL 34208
Description:
Masters Classes offered
Kids Programs available
Personal Training
Group Exercise
Olympic Lifting
Discount: 25% OFF for all MYC Health Plan Members
Contact: 941-705-1991
7134 Cortez Rd. West, Bradenton
Description: Shapes® Fitness for Women Is a Premier Women's Only Club featuring personal training, group fitness, cardio & strength training, and kids zone.
Discount:
$29.95 + tax,month to month, unlimited access to all amenities.
$35 processing fee.
ONE week free Trial to all first time visitors to all Manatee County employees and their immediate female family members.
Contact: 941-739-9799
7302 Manatee Ave. West, Bradenton
Description: A personal training studio that delivers all of the benefits of exercise in one concentrated workout session per week using slow-motion strength training.
Discount: 15% discount to county employees
Contact: Joe Valenty; Jvalenty1@yahoo.com; 941-914-0696
Bradenton, Lakewood Ranch, Parrish
Description: Group fitness, strength and cardio equipment, personal training, and more!
Discount: Joining fee waived and save $10/month per membership.
Contact: Contact each location directly.
5 area locations to choose from:
5574 Cortez Road W., Bradenton, 941-757-5050
3611 1st St. E, Ste. 1150, Bradenton, 941-708-8900
(Plus 3 locations in Sarasota)
Description: Group fitness, strength and cardio equipment, personal training, and more!
Discount:
$10/month for access to 1 location (1st year) ($15.98/month for 2nd year and beyond)
$20/mo. access all locations nationwide
Sign up requires 1st and last month down and enrollment fee
Contact: Contact each location directly