Skip to main content
/
/
/
Flexibility Workshop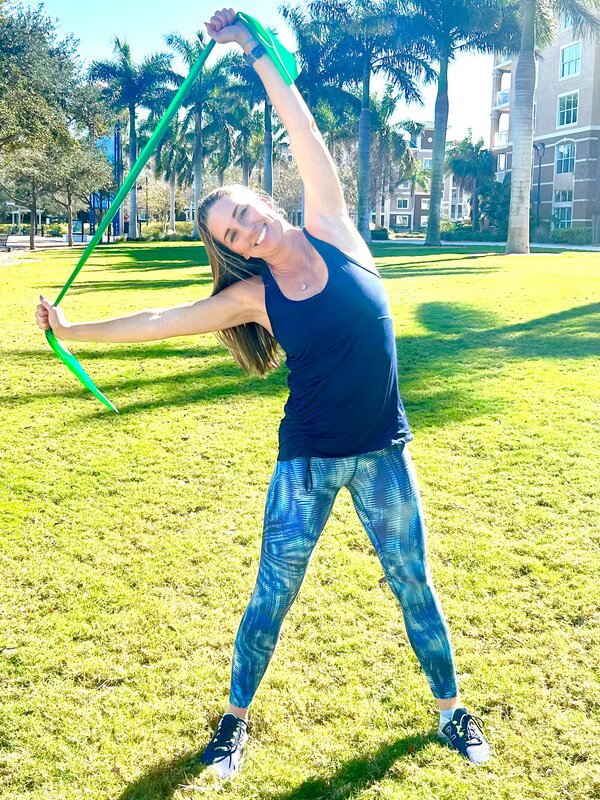 Presented by Julie Drackett, Fitness Coordinator -Tired of feeling stiff? Have you always wanted to be able to touch your toes? Or perhaps you are just interested in feeling better throughout the day? Come try this 1-month flexibility workshop where we will focus on improving your flexibility.
Benefits of Stretching:
Releases stress
Promotes blood circulation
Improves/increases energy levels
Improves posture
Increases athletic performance
Reduces and helps release muscle tension
Decreases risk of injury
Helps relax your body in the evening and promotes better sleep
Increases flexibility and mobility
This workshop will start with a 15 minute in-person assessment in the fitness center to assess your current flexibility and to determine the areas of focus. You will be given a stretch band that you can use during your stretches.
You will then receive access to a private page that will contain the videos you will use during this workshop. The assignment is to commit to just 1 video per day for a minumum of 5 days a week. You can choose which videos you wish to do as long as the "focus" area is covered at least 3x/week.
At the end of each week, you will be asked to take a 2-minute survey. This is to ensure accountability. At the end of the month you will have another 15-minute in-person assessment to go over your results and provide you with resources to continue with your flexibility success. Come get your stretch on!
Workshop Dates: March 1st - March 31st (spots are limited)
Commitment required: 2 15-minute in-person assessments in the fitness center and at least 1 video per day 5x/week.
Eligibility: Adults 19+ on the YourChoice Health Plan