Skip to main content
/
/
/
/
Award Winning Champions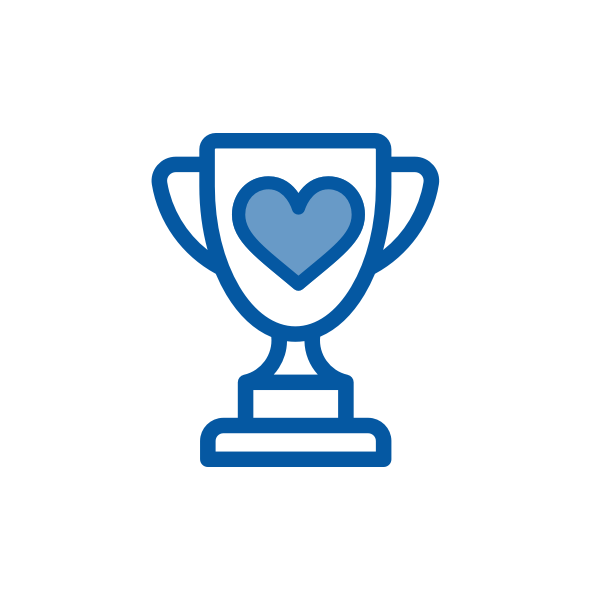 2019
Kristi Hagen, Neighborhood Svcs, Wellness Champion of the Year
Kristi was amazing at coming up with so many different initiatives that supported physical, nutritional, emotional, social, spiritual, intellectual, financial, and environmental wellbeing. She worked hard to create connections for staff through activities and social emails. She kept me in the loop every step of the way and shared what she was doing along with educational materials and feedback she'd received. At one point I wondered if people thought the emails might be too much but from the end of year survey it was clear that was the best part for most!
Yvonne Gard and Elizabeth Thomas, MSO Ops Ctr, Wellness Champion Excellence Award
Yvonne and Elizabeth took the ideas we shared at last year's banquet and ran with it! They scheduled and facilitated events every month for the whole year, and offered opportunities for employees to provide feedback, which they shared with me. I was just really proud of how they were open to trying something new with their coworkers, were creative and actually had people that wanted to participate 😊.
Molly White, GT Bray, Wellness Champion Excellence Award
Molly was so creative with her initiatives! So many were encouraged to participate - they began incorporating wellbeing initiatives into their day because of Molly's events, emails, energy and attention. She too provided me with photos and updates throughout the year, and several positive testimonials.
2018
Lin Sterner, South Branch Library, Wellness Champion of the Year
Tracy Hanrahan, County Attorney's Office, Wellness Champion Excellence Award
Bruno Kapacinskas, REO, Wellness Champion Excellence Award
Mary Lysaght, Rocky Bluff Library, Wellness Champion Excellence Award
2017
Carrie Flynn, MSO Dispatch, Wellness Champion of the Year
Chelsea Baker, Central Library, Wellness Champion Excellence Award
Tina Friddle, PW Transit, Wellness Champion Excellence Award
2016
Pat Damiano, Utilities Sewer Collection, Wellness Champion of The Year
Aaron Burkett, PW Traffic Ops, Wellness Champion Excellence Award
Jennifer Marquette, Utilities Lift Station, Wellness Champion Excellence Award
2015
Amy Boldin, MSO Central Jail, Wellness Champion of The Year
Carla Peebles, Utilities, Wellness Champion Excellence Award
Debra Dickerman, MSO Dispatch, Wellness Champion Excellence Award
2014
John Ward, PW Stormwater, Wellness Champion of the Year
Adam Steele, PW Stormwater, Wellness Champion Excellence Award
2013
Donna Dennis, MSO Wellness Champion of the Year
Mimi Tran, Clerk of Courts, Wellness Champion of the Year
Jim Larsen & Maria Lowery, Wellness Champion of the Year
2012
Deputy Jane Casey, MSO - Wellness Champion of the Year
Ernie McFarland, Public Safety - Wellness Champion of the Year
Allyson Kalicharan, MCAT - Wellness Champion of the Year
Sandra Zabriskie, MSO, Wellness Champion Excellence Award
Marion Hayes, Neighborhood Services, Wellness Champion Excellence Award