Skip to main content
Become Your Own  Behavioral Health Advocate;  Build Resiliency and Enhance your Overall Well-Being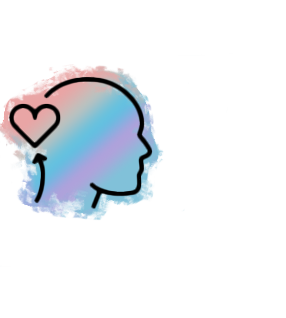 What is Cognitive Behavioral Therapy (CBT)? CBT is a well-known behavioral health therapy that is highly effective in treating a range of problems, from minor daily stressors to more complex conditions.
This 6-week series will use strategies based in cognitive behavioral therapy to address handling stressful situations and build resiliency for both work and personal life.
Week 1 - Introducing CBT
CBT is simply becoming aware of your thoughts so that you can understand and have compassion for the feelings they create with the end goal of adjusting your response in future situations.
Week 2 - Recognizing our Perception
This week we are going to examine common cognitive distortions. These irrational thoughts can influence our emotions. Guess what? We all have them...
Week 3 - Positive Thoughts
To make an impactful change on our behaviors, we need to start with what we enterain in our minds.
Week 4 - Feelings
Our emotions matter, but they are not permanent.
Week 5 - Behaviors
The outcomes of our thoughts and feelings
Putting It All Together
CBT places an emphasis on helping individuals learn to be their own therapists. Through exercises in a therapy session and additional "homework" exercises outside of sessions, members/clients develop coping skills, and they can learn to change their own thinking, problematic emotions, and behavior. This was a high-level introduction into how our views shape our thoughts and emotions, and drive our actions. To change course, we need to start at the foundation and broaden our views and self-acceptance. While these strategies can be practiced on your own, if you want to take a deeper look at your personal situation and growth, consider taking advantage of your MYC benefits.
ADDITIONAL RESOURCES
Manatee YourChoice offers multiple options for MYC members to explore Cognitive Behavioral Therapy for self and/or dependents:
In-network counseling with a local Aetna provider - Aetna Choice® POS II (Open Access): Provider Search
Teladoc tele-video behavioral health counseling: https://manateeyourchoice.com/Resource-Library/Teladoc_MYC_20210101.pdf
In-house LAMP counseling: https://manateeyourchoice.com/LAMP