Skip to main content
/
/
/
/
Social and Community Wellbeing
Social-Community-wellbeing
Social/Community Wellbeing
Create a "Wear Red Day" for Heart Health Month (February)
In honor of Heart Health Awareness Month, let's all wear RED Shirts Friday 2/5! (or any day of your choice)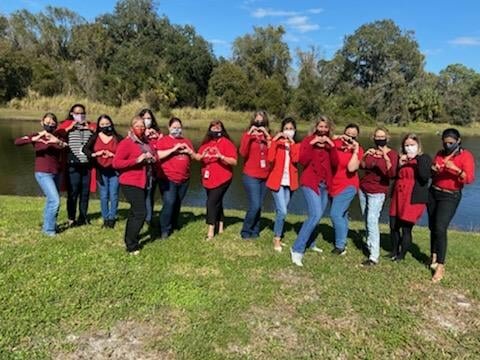 (Employee Health Benefits)
Host A National Awareness Day!  
Here is a link of health days to honor:
https://www.tn.gov/content/dam/tn/wfhtn/documents/wfhtn_nho_calendar_2021.pdf
Some upcoming timely events:
April 7th is World Health Day (host a Pharmacist visit)

April 22nd is Earth Day (get your steps in by walking daily)

May is Mental Health Awareness Month (have your team wear green and snap a photo to show your support)

June is PTSD Awareness Month (for EMS/MSO/CPS) this is huge! (promote our LAMP program by hanging flyers in common areas)

June is National Brain Health Awareness Month (send email reminders for brain breaks)

Men's Health Week is celebrated each year as the week leading up to and including Father's Day

June 17th is National Eat your Vegetables Day (hang a few Vegetarian recipes in common areas)

June 21st is National Yoga Day (promote Sharon's 1:00pm Yoga Class at the Downtown Fitness Center or join via Zoom (access code is myc2020))

June 23rd is National Hydration Day (send out an email to remind your team to regularly hydrate during the day)

July is Park and Recreation Month (ride your bike through a local park, walk the dog, or take your kids to get some fresh air)

July is UV Safety Month (wear a sunhat to work and snap a photo to show your support)

August is National Immunization Awareness Month (Host a Pharmacist visit)
Awareness by Cancer
Cancer affects everybody, honor survivors and the ones we have lost by designating a day to wear a ribbon color in their honor. Cancer Ribbons by Month
Team Volunteer
Here are some local volunteer opportunities that you can do as a worksite team. Volunteer Opportunities
Host a Blood Drive:
Life saving donation opportunity. To set up a Blood Drive, contact one of these vendors, then simply promote it to your staff.
One Blood: 1-(888) 936-6283 / Option #4
Suncoats (941) 954-1600 / Option #3