Skip to main content
/
/
/
Healthy Pregnancy Program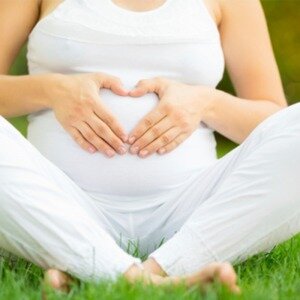 Rewarding a Lifestyle Commitment that promotes a Healthy Pregnancy and Safe Childbirth Experience
The YourChoice Healthy Pregnancy Program provides pregnant members with the opportunity to attend child birth classes for partial reimbursement and receive one-on-one support to promote a healthy pregnancy and safe childbirth experience.
Eligible Participants
Pregnant Manatee County Government employees and spouses/dependents currently enrolled in the YourChoice Health Plan are eligible for participation in these programs.
Child Birth Classes Benefit
Receive reimbursement up to $100 for the cost of attended child birth classes. ***This benefit is still available, but we are not currently processing reimbursements at this time. More information to follow in April 2020.
Healthy Pregnancy Resources
To encourage a Healthy Pregnancy it is recommended that you follow the steps below:
Complete all scheduled pre-natal office visits per physician's orders
Be compliant in taking pre-natal vitamins as prescribed by your physician.
Complete a Nutrition Advocate Consultation. You are eligible to use all 5 FREE sessions if you choose. Visits include discussion of essential nutrients during pregnancy, tips for healthy eating before and after pregnancy, necessary pregnancy weight gain and healthy weight loss after birth. Please contact Natalia Garcia for your appointment rdnutritiongroup@gmail.com
If diagnosed with Gestational Diabetes or have existing diabetes contact the YourChoice Diabetes Educator for guidance.
Complete an Exercise Consultation. You are eligible to use all 5 FREE Sessions if you choose. The Fitness Advocate will help you modify your workout and teach you stretches to alleviate back pain and prepare your body for labor. We offer 2 trainers as prenatal resources: Tracy Lightburne tracylightburne@yahoo.com and Natalie Monti nataliemontihealth@gmail.com
Meet with a Mental Health Advocate. The LAMP Advocate will discuss mental health resources and what to expect postpartum. You are eligible to use all 5 Free Sessions if you choose to continue. Please contact Randi McDowall rmcdowall@manateeyourchoice.com
If a tobacco user, participate in one of the YourChoice Tobacco Cessation Program options. Please contact Vanessa Rene at vrene@manateeyourchoice.com