Skip to main content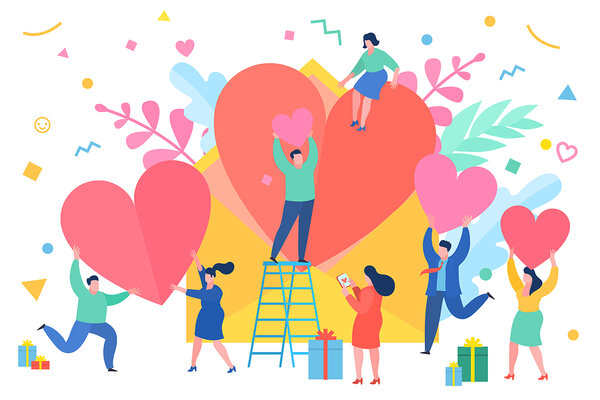 Kindness is scientifically proven to increase energy, make you feel happier, lower your blood pressure, and it might help you live longer. It can also reduce pain, stress, anxiety, and depression. Plus, kindness is contagious! The positive effects of kindness are experienced in the brain of everyone who witnessed the act, improving their mood and making them significantly more likely to "pay it forward."
The challenge: Show kindness every day Nov 10 - 14!
Tuesday - Show kindness to a co-worker (Write a thank you note, offer a compliment, help with a project, etc.)
Wednesday - Show kindness to your self (Get a massage, read a book, disconnect, do something you love, snuggle with a pet, etc.)
Thursday - Show kindness to your community (Support a local business, pay for the car behind you in the drive thru, hold the door open, etc.)
Friday - Show kindness to the world (Pick up litter, recycle, support a charity, etc.)
Saturday - Show kindness to your friends & family (Call a relative, tell your partner why you love him/her, spend time together via zoom, etc.)
At the end of the week, record your participation here or download a printable challenge card and scan/email this form to info@manateeyourchoice.com. The online or printed form must be submitted by Friday, November 20th.
The reward: Besides feeling good about yourself and the health benefits listed above? Well, if you complete the challenge, the Manatee YourChoice team and MCG Human Resources will match your kindness by collectively donating canned goods to the Food Bank of Manatee. If 300 people participate, that's 300 cans to show kindness to our community in a meaningful and practical way!