Skip to main content
Join us for LIVE Cookalongs with Hosts Florey Miller and Polly Pitchford!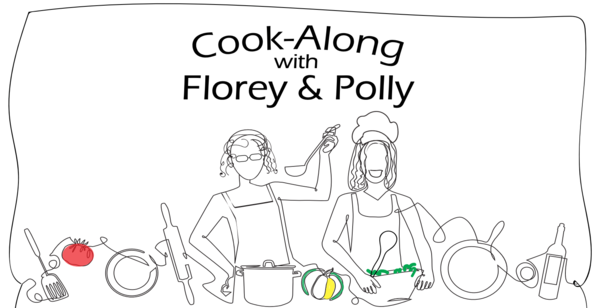 Are you ready to start making the most of your time spent in the kitchen? Or maybe you're looking to start cooking healthier meals for you and your family in the new year. These Cookalongs are for you! Our Cookalongs are LIVE classes (hosted on Zoom), in partnership between Manatee and Sarasota Counties. We will focus on making smart food choices and maximizing our cooking time to make multiple delicious meals.
See our schedule of classes below. All classes will take place from 6-7:30 pm.
| | | | | | |
| --- | --- | --- | --- | --- | --- |
| Date | Title | Description | Presenter | Access This Class! | Recipe and Class Prep |
| January 26, 2022 | Cook Once, Eat Twice (Or More!) | Fix chicken once, eat several meals. | Polly Pitchford, Aetna Health | Watch Here! | |
| February 22, 2022 | No Pasta-bility: Replacing Pasta with Quick-Cooking Whole Grains | These whole grains take the same amount of time to cook as pasta, but offer much more in terms of taste and nutrients. | Florey Miller, Manatee YourChoice Registered Dietician/Nutritionist | Watch Here! | No Pasta-bility |
| April 14, 2022 | One Dish Delish | All you need is one large pan for this easy and delicious dish! | Mike Robishaw, Senior Benefits Analyst | Watch Here! | Chicken with Rice - Arroz con Pollo |
| July 19, 2022 | Plant Strong (Vegan Style) | How to prepare meatless meals that everyone will love! | Kyle Rogers, HR Training and Development Specialist | Watch Here! | Plant Strong Recipes |