Skip to main content
/
/
/
Behavioral Health Services
Behavioral Health Services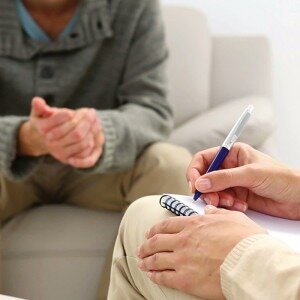 The YourChoice Health Plan believes in assisting our employees and members of the plan in a way that eliminates barriers to getting healthier and increases the collaboration amongst all providers and specialists working with a member.
Behavioral Health Conditions
It is well known that behavioral health conditions are common occurrences when people live with medical or lifestyle conditions such as diabetes, cardiac conditions, pain, sleep apnea, obesity, asthma, etc. We believe in working with the "whole person" and providing integration amongst all of our programs to help our employees and members be the healthiest they can be.
Whether being seen by the in-house Therapist or one of the network Therapists, the YourChoice Plan is focused on ensuring that our members have high quality clinical services that are coordinated and effective.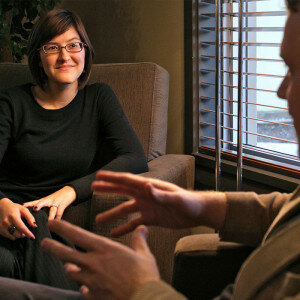 There are a number of treatment options available to help with behavioral health needs that range in intensity. Many treatment options are more effective when paired with exercise, good nutrition, stress management and healthy sleep habits.
Therapy/Psychotherapy/Counseling
Therapy, or "talk therapy" is a way to treat people who are suffering from mental distress or specific or general life stressors. By helping members understand their illness or sources of stress, the therapist can help identify triggers and implement positive coping techniques. Through the development of a therapeutic relationship with a provider, therapy teaches people strategies and gives them tools to deal with their thoughts, feelings and behaviors and better manage symptoms.
The professionals that provide this service are specially trained such as a Mental Health Counselor, Licensed Clinical Social Worker, Licensed Marriage and Family Therapist, Licensed Psychologist and/or Psychiatrist.
Benefits of In-House Services
While LAMP Services can be obtained via the Provider Network, the YourChoice Plan also provides for those services in-house where all of the other wellness and health management Advocates are located. By providing therapy and psychiatric services in-house, we have the opportunity to coordinate with the Diabetic Educator or the Pharmacist or the Fitness Coach that our members may also be working with on another condition.
Medication/Psychiatric Services
There are many medications available that when administered properly, can help people find relief from the symptoms of depression or anxiety or other mental health issues. Research has shown that in most cases when medication is being explored, it is more effective when paired with therapy/counseling.
However, it is important to remember that these specialized medications should be prescribed by a Physician after a thorough assessment has been completed to ensure accurate diagnosis. Some behavioral health medications will have unwanted effects if taken when the patient is not properly diagnosed. The providers who prescribe these medications are Primary Care Physicians and Specialists in the field called Psychiatrists.