Skip to main content
/
/
/
LAMP Behavioral Health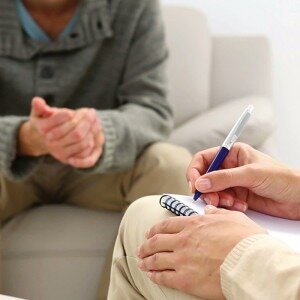 LAMP is the behavioral health benefit for employees regardless of health plan status and eligible dependents of the Manatee YourChoice Health Plan.
LAMP Advocates provide the emotional and behavioral support needed to make lifestyle changes. LAMP strives to help members improve overall wellbeing at home and in the workplace. LAMP is a voluntary, confidential, and solution-focused counseling service.
New Location: The LAMP door is located at the East entrance of the Wellness Center, 1002 Manatee Avenue West, Bradenton, FL 34205.
Phone: LAMP Line 941-741-2995 or see Claribel or Manny's contact information below. All calls are confidential.
Office Hours:
Monday: 8:00am - 6:00pm - WALK-INS, NO APPOINTMENT NEEDED
Tuesday: 8:30am - 5:00pm
Wednesday: 8:00am - 6:00pm
Thursday: 7:00am - 5:00pm
Friday: 8:00am - 3:30pm
LAMP Counselor/Psychiatric Clinic Coordinator
Phone: 941-748-4501, ext. 6408
LAMP Counselor
Phone: 941-748-4501, x6471
LAMP Advocates are also able to visit your worksite to give group presentations on topics such as:
Stress Management
Compassion Fatigue
Resiliency and Protective Factors
Mindfulness
Other Behavioral Health Topics as requested
The YourChoice Health Plan believes in assisting our employees and members of the plan in a way that eliminates barriers to getting healthier and increases the collaboration amongst all providers and specialists working with a member.
Behavioral Health assitance after hours or weekends
LAMP is not a 24/7 crisis program. If you would like to speak with someone after 5pm:
Centerstone has a walkin center that is open until 7:00pm M-F, located at 371 6th Ave West, Bradenton.
Teledoc offers therapy sessions 7 days a week, including evening hours. Visit teladoc.com/aetna to set up your account and make an appointment.
If you are having a psychiatric emergency, please call either Suncoast Behavioral Health Care, Centerstone Hospital & Addiction Center, or Bayside Center for Behavioral Health.
If it is an emergency, please call 911 or go to your nearest emergency room.
IMPORTANT PHONE NUMBERS
| | |
| --- | --- |
| LAMP Line | 941-741-2995 |
| Bayside Center for Behavioral Health (Sarasota) | 941-917-7760 |
| Centerstone Hospital & Addiction Center (Bradenton) | 941-782-4600 |
| Suncoast Behavioral Health Center (Bradenton) | 941-251-5000 |
| Emergency | 911 |
| Teladoc | teladoc.com/aetna |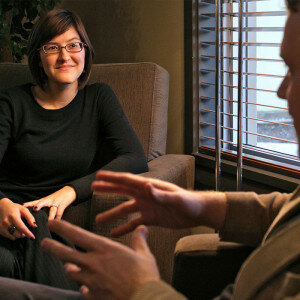 There are a number of treatment options available to help with behavioral health needs that range in intensity. Many treatment options are more effective when paired with exercise, good nutrition, stress management and healthy sleep habits.
Therapy, or "talk therapy" is a way to treat people who are suffering from mental distress or specific or general life stressors.
By helping members understand their illness or sources of stress, the therapist can help identify triggers and implement positive coping techniques. Through the development of a therapeutic relationship with a provider, therapy teaches people strategies and gives them tools to deal with their thoughts, feelings and behaviors and better manage symptoms.
The professionals that provide this service are specially trained such as a Mental Health Counselor, Licensed Clinical Social Worker, Licensed Marriage and Family Therapist, Licensed Psychologist and/or Psychiatrist.
Medication/Psychiatric Services
There are many medications available that when administered properly, can help people find relief from the symptoms of depression or anxiety or other mental health issues. Research has shown that in most cases when medication is being explored, it is more effective when paired with therapy/counseling.
However, it is important to remember that these specialized medications should be prescribed by a Physician after a thorough assessment has been completed to ensure accurate diagnosis. Some behavioral health medications will have unwanted effects if taken when the patient is not properly diagnosed. The providers who prescribe these medications are Primary Care Physicians and Specialists in the field called Psychiatrists.