Skip to main content
/
/
/
Employee Assistance Program
Employee Assistance Program
Employee Assistance Program provided by ComPsych® Corporation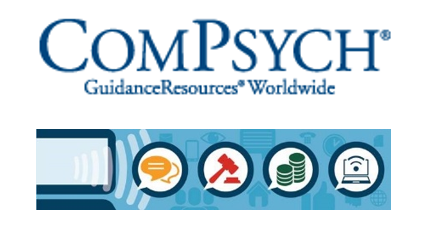 The Employee Assistance Program is provided by ComPsych® Corporation and offers counseling, legal and financial consultation, work-life assistance and crisis intervention services to all our employees and their household family members.
The EAP can be used free of charge as needed when you or your dependents are facing emotional, financial, legal or other concerns and is stricktly confidential. No information about your participation in the program is provided to your employer.
When you call, you will speak with a GuidanceConsultantSM, a master's- or PhD-level counselor who will collect some general information about you and will talk with you about your needs. The GuidanceConsultantSM will provide the name of a counselor who can assist you. You can then set up an appointment to speak with the counselor over the phone or schedule a face-to-face visit.
Contact your GuidanceResources® Program:
Call: 844-301-8443
TTY: 800-697-0353
Online: guidanceresources.com
App: GuidanceNowSM
Web ID: YourChoice
Guide to Using GuidanceResources® Online -
Click Here