Skip to main content
/
/
/
Wellbeing Reimbursement Program
Wellbeing Reimbursement Program
Wellbeing Reimbursement Program ending March 31, 2021.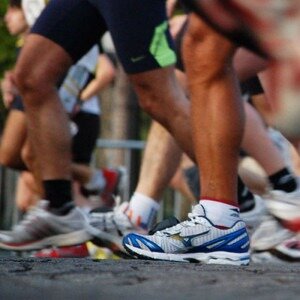 After a thorough review of this program, we have made the decision to remove the Wellbeing Reimbursement Program from our benefit offerings effective March 31st, 2021. We are simply unable to sustain this program while remaining good stewards of our resources.
ELIGIBILITY:
REQUIRED DOCUMENTATION:
Proof of purchase – Vendor Receipt, cashed check, or bank statement. Sorry, cash purchases between individuals cannot be verified and therefore cannot be submitted for reimbursement. Your receipts and/or proof of payment must show the date you paid and the eligible wellness activity or product. Please note, handwritten receipts are not accepted.
Proof of utilization – Gym statement, trainer signature, screen shots of activity, etc. Items such as home gym equipment do not need proof of utilization
REIMBURSEMENT DATES AND DEADLINE:
Submit the reimbursement form by March 31, 2021.
Eligible wellbeing expenses incurred Jan 1 – March 31 will be reimbursed and applied to the employee's annual $250 Wellbeing Reimbursement benefit.
The wellbeing product or services purchased must be clearly stated on the receipt for the claim to be approved. All reimbursements are subject to Wellbeing Committee approval. The submission is reviewed against eligibility criteria, list of approved expenses, amount left for reimburse
TO SUBMIT YOUR REIMBURSEMENT REQUEST:
You can request reimbursement through March 31, 2021 using the online Wellbeing Reimbursement Form.
For items that require proof of participation that extends beyond that date, such as wearable devices or a future 5k, initial submission (minus proof of participation) should be submitted by 3/31. Proof of participation can be submitted until 6/30/21.

Wearable devices require 3 months – devices purchased by 3/31 can show usage through June for submission by 6/30/21.
Any events (5k, wellbeing classes, etc.) must be completed by June 30, 2021.

Have PDF/JPEG files ready for upload to verify payment and participation in the activity.
Reimbursement requests will not be processed until all criteria is met as sated above.
If you have questions about Wellbeing Reimbursement or completing the online form, call 941-748-4501 x3969