Skip to main content
/
/
/
Wellbeing Reimbursement Program
Wellbeing Reimbursement Program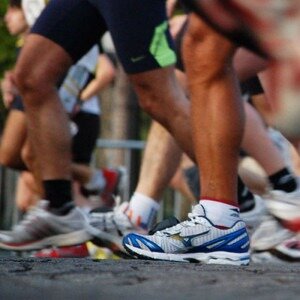 Our purpose is to educate, equip, motivate and support employees and their families to promote personal wellbeing. The Wellbeing Reimbursement program supports this mission by reimbursing members up to $250 for qualified wellbeing expenses each year.
ELIGIBILITY:
Benefit-Eligible Employees and Adult Members of the YourChoice Health Plan are eligible for up to $250 reimbursement of qualified wellbeing expenses each program year.
Refer to the Eligible Expenses document for a complete list of Eligible and Non-eligible Expenses.
REIMBURSEMENT DATES AND DEADLINE:
Quarterly Submission Deadlines: March 31, June 30, September 30, December 31
Reimbursement received in the employee's paycheck the following quarter
The Wellbeing Reimbursement program operates on a calendar-year schedule. So, wellbeing expenses incurred Jan 1 – Dec 31 will be reimbursed and applied to the employee's annual $250 Wellbeing Reimbursement benefit.
The activity must be completed during the program year. Reimbursement is based on participation date not payment date. For example: If you pay for a 5K in November 2020 but the race is in January 2021, then that event would be submitted in 2021.
The wellbeing product or services purchased must be clearly stated on the receipt for the claim to be approved. All reimbursements are subject to Wellbeing Committee approval. The submission is reviewed against eligibility criteria, list of approved expenses, amount left for reimbursement and proof of attendance.
COMPLETE WELLBEING REIMBURSEMENT FORM AND UPLOAD RECEIPT(S) & PROOF OF ATTENDANCE BY DECEMBER 31ST FOR REIMBURSEMENT.
If you have questions about Wellbeing Reimbursement or completing the online form, call 941-748-4501 x3969