Skip to main content
Get a Detailed Plan and Personal Support to Improve Your Health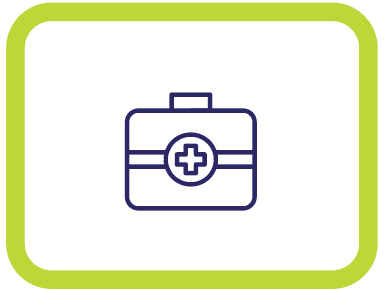 By June 30, 2022, using TimeTap, schedule an appointment to speak with an Advocate (See list of Advocates below.) to review your prior year's lab work and identify areas for health improvement. Together, you will develop personal health goals and be prescribed a program to achieve your goals. You will follow up with your Advocate to review your progress and discuss any barriers you have encountered. To earn $300 in Health Bucks, you must:
Use TimeTap to schedule an appointment to speak with an Advocate by June 30, 2022
Complete a follow up discussion with an Advocate
Complete the Prescription for Health Full Program by August 31, 2022
NOTE: This program is available to employees with two or more risk factors based on the prior year's Blueprint for Wellness Labs. If you have only one risk factor, you are eligible for the Prescription for Health Lite program. Details for the Lite program can be found on the HiiP Overview page.
How to Find your Lab Values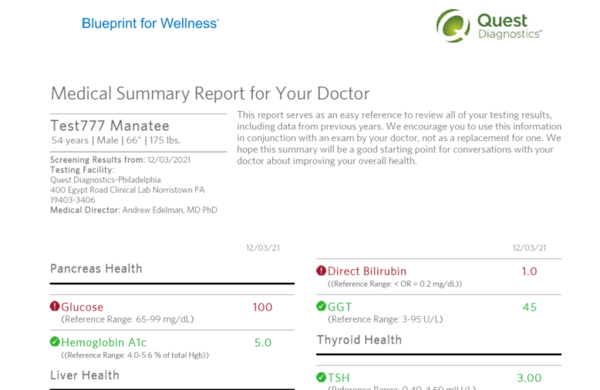 The 2022 HiiP Program references the prior year's labs.
Refer to pages 28-29 (Medical Summary Report) of your MyGuide Booklet which was mailed to your home. Alternatively, you can access your Blueprint results online. For instructions on how to access your lab values online, click here.
Prescription for Health Full and Lite focus on the following 11 risk factors:
| | |
| --- | --- |
| HiiP Lab Value | Normal Range |
| Blood Pressure | Less than or equal to 120/80 mmHg |
| Total Cholesterol | 125-199 mg/dL |
| Triglycerides | Less than 150 mg/dL |
| Bilirubin | Less than or equal to 0.2 mg/dL |
| GGT | 3-65 U/L |
| Alkaline Phosphatase | 33-130 U/L |
| Glucose | 65-99 mg/dL |
| Hemoglobin A1c | 4-5.6% of total Hgb |
| Uric Acid | 2.5-7.0 mg/dL |
| Cotinine | Negative |
| BMI | 18.5-<24.9 |
Schedule an appointment June 30, 2022
Book with an Advocate based on your last name.
A-F Kay Renshaw
G-L Florey Miller
M-R Jennifer Ruiz
S-Z Debbie Miskell
Earn $300 in HealthBucks after meeting with an Advocate and completing the prescribed program.