Skip to main content
/
/
/
Qualifying Wellness Exam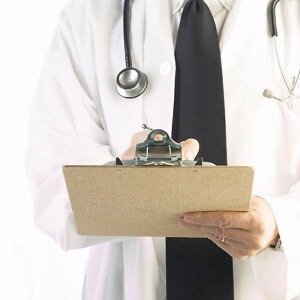 Schedule your exam with your Primary Care Physician (or Gynecologist). While most health plans require wellness exams be 365 days apart, YourChoice Health Plan covers one wellness exam every calendar year (Jan – Dec). So, If you had an exam in July of last year, you can still have a wellness exam in March of this year at no cost to you.
Remember to Bring:
The Wellness Exam typically includes the following:
Height/Weight
Blood Pressure
Listen to Heart & Lungs with Stethoscope
Skin Screening
Testicular Screening for men
Review Personal/Family Medical History
Review and Discuss Blood Work Results (member must complete prior to the exam)
Important Information:
TAKE YOUR LAB WORK RESULTS TO YOUR WELLNESS EXAM APPOINTMENT
It is recommended that Lab Work be completed within 60 days prior to your wellness exam. Lab draw results generally take 7-10 days to post online.
Female Pap Smear/Pelvic Exams can be done by your OB/GYN or Primary Care Physician
What if I Don't Have a Primary Care Physician?
Having a strong doctor-patient relationship leads to better care, which is why we encourage all health plan members to establish a relationship with a local primary care provider. Finding a physician you trust, have rapport with, who has reasonable appointment wait times, and is close to home or work can be difficult, especially if you are new to the area. Here are some tips for finding a PCP who meets your most important criteria.
Step 1:
Consider what is important to you. It could be one or more of the following, or something not listed here:
Location
Gender
Language spoken
Hospital affiliation
Holistic (DO) vs. Scientific (MD) approach
Size of practice
Ease of making appointment
Friendliness of office staff
Feeling respected
Having a "voice" in your treatment plan
A doctor who explains things in a way you understand
Step 2:
Ask a co-worker, neighbor, or friend for a recommendation. While this doesn't guarantee that the physician will be best for you – personal recommendations are a good starting point. Keep your priorities in mind and don't be shy about asking for information related to those items.
Step 3:
Go to docfind to see if any of the recommendations from step 2 are in-network (Aetna Choice POS II Open Access). Additionally, perform a new search and filter by as many of your priorities as you can (usually the first 4 items listed above).
Step 4:
Narrow down your list of potential PCP's to 4 or 5 based on the recommendations you received and what you found in docfind.
Step 5:
Consider performing a google search of your top doctors.
Can you learn anything about the office staff or appointment availability by reading reviews?
Can you find anything about the doctor's reputation or bedside manner?
If friendliness of staff and ease of getting an appointment are important but you can't find information online, consider calling the doctor's office and asking how long the wait is for a new patient to get an appointment, and typical timeline for an established patient to get an appointment. How friendly was the person who answered the phone and how did you feel about the timeframe provided?
If still unsure, call our nurse line at 941.741.2963 for additional assistance.
Qualifying Event Form - Child