Skip to main content
/
/
/
Qualifying Lab Work
Blueprint for Wellness is a Qualifying Event for the Ultimate, Best and Better Plan Levels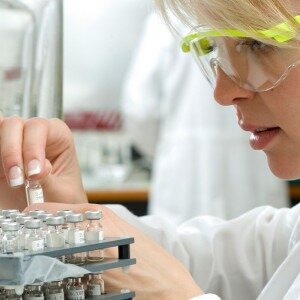 Fasting Lab Work must be completed at one of the designated Lab Draw Sites listed below no more than 60 days prior to your Wellness Exam and no later than June 30th.
IMPORTANT NOTICE FROM QUEST:
Quest is requiring all individuals to wear a face covering in order to enter the Patient Service Center (PSC) due to the COVID-19 pandemic. The face covering can be as simple as a bandana, handmade mask, scarf, etc. If you arrive at the PSC without a face covering, you will need to reschedule your appointment and return to the PSC at a later date with a face covering. Quest is unable to provide face coverings to patients.
Additionally, all patients will be required to have their temperature taken before entering the PSC. Any patient with a temperature over 100.3 degrees will not be allowed to enter the PSC and will be asked to reschedule their appointment.
Designated Lab Draw Sites
Quest Patient Service Center (PSC) Must order an EREQ online for this location prior to arrival.

Online Appointment Scheduling available at time of completing your EREQ or call 1-855-623-9355.

All For Life (Previously known as IMM Industrial Medical Management) EREQ's not available for this location.

MSO Operations Center for MSO Personnel only – Walk-Ins on Tuesday/Thursday, 8:30-10:30am, (941) 780-6161
Upon arrival request a "Manatee/Blueprint for Wellness Test REQ"
EREQ Electronic Lab Test Requisition/Scheduling an Appt
Follow the below steps to Schedule a Lab Draw and/or to Create an EREQ for labs done at a Quest PSC:
Go to Blueprint for Wellness
Enter your username and Password under "Log In" if you logged in within the past few years
Click "Create Account" if you have not logged in previously.
The Registration Key is Manatee.
The Unique ID# is participant's Date of Birth (MMDDYYYY) + Last 4 Digits SS#.
Choose "Schedule A Screening".
Follow steps to schedule appt which will create your EREQ.
It is recommended you print the requisition and take to your lab draw.
Forgot User Name and/or Password? 1-855-623-9355
Commonly Asked Lab Work Questions
Why can't I get Qualifying Labs done in my Physicians Office or at a different Lab?
A special process is needed in order for the Lab Work Results to be combined properly with the Blueprint Health Questionnaire. Therefore, only trained designated sites can conduct the Lab Work.
OTHER LAB WORK: Can I get other Lab Work done at the same time as my qualifying labs?
YES. Additional Labs can be drawn at a Quest PSC, but we do not recommend it due to potential for error.
If your Physician needs additional labs you will need a lab slip from your physician.
What does my Qualifying Lab Work Include?
The Manatee YourChoice Health Plan Blueprint FASTING Lab Work includes:
CBC
CMP
Electrolytes
Liver and Kidney Function
Lipid Profile
TSH w/reflex to FT4
Hemoglobin A1C
Cotinine – Measures Nicotine Level
PSA for men age 45 and over
Microalbumin urine test for members with diabetes
Do I need to FAST before my lab draw?
YES. DRINK only WATER. Do not eat or drink anything EXCEPT WATER for at least 9 hours prior to your lab draw appointment.
Lab Work Results
You will receive an email notification once your results are ready. You may access your results by logging on to the Blueprint System using the username and password you created for your EREQ. Results will also be mailed to your home.
Results are not sent to your Physician unless you enter their fax number when viewing the results online. You must take your Lab Work Results to your Physician during your wellness exam.
If your results are not received or posted online in time for your Wellness Exam call 941.748.4501 x6412.