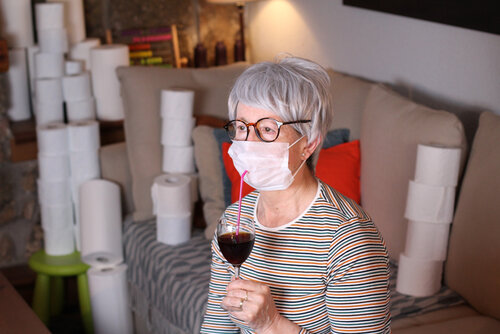 The COVID-19 pandemic has rapidly changed how we live, work and learn. The effects of COVID-19 has caused a massive change to our daily lives, which can come with a wide range of experiences and emotions.
Some people may find themselves in survival mode, gathering information and resources necessary to function at school, work, as a person, and in our relationships with others.
Others may be attempting to settle into their new routines. For some, this means trying to combat social isolation. For many, it means learning how to live (or re-live) with friends, family members, partners, or roommates, which is not always easy. I hear a lot of people struggle to find a distraction-free space at home that is conducive to do productive and effective work. Others may be struggling with the fatigue, frustration, sadness, anger, grief, and anxiety (among other things) of adjusting.
Some people (and there are a lot of you out there), have gone through the adjustment process and are finding comfort in your new normal.
In all of this, here are a few important things to remember:
This situation is both uncertain and temporary! It's okay not to feel okay. It's also okay (and encouraged) to seek help and support!
Incorporate a new attitude about this difficult time. For example, a friend of mine who is currently in quarantine alone shared with me, "If I could hug my family right now, I would be the happiest human on earth!" But instead of focusing her attention on being socially isolated, she chose to focus on the importance of safety and health for the long term.
Consider this a time to reflect on who you want to be during this time. Ask yourself questions such as:"How have I contributed positively during this time?", "Have I made someone feel better after an interaction with me?", and "What did I learn this week that will be helpful to me?"
Remind yourself of a difficult time that you have successfully managed in the past. Be resilient by looking 5 years ahead to imagine what you want to have accomplished.
Begin to think of what can you control Right Now. Avoid What if scenarios.
Adjustment is a process that looks different for everyone. This process is not linear or well-defined. Patience and flexibility are really important.
Taking some of these steps will help you through these difficult times in a healthy way.
For a good laugh about the new normal, watch: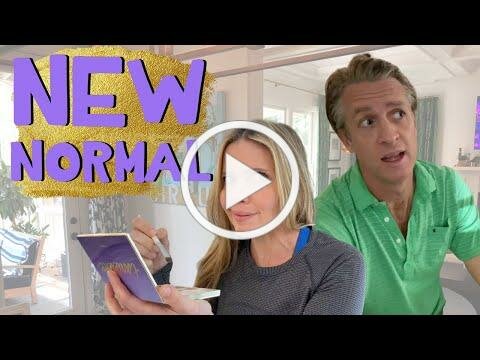 If you are having difficulty adjusting to change or implementing any of these suggestions, please call the LAMP Line 941-741-2995 for a free telehealth session with one of our LAMP Advocates.