Skip to main content
YourChoice Blog
Get expert information from YourChoice Advocates and our partners on topics like nutrition, mental health, fitness, and finance. Plus, read success stories from other employees/members who have accomplished their goals. Subscribe to get weekly content delivered to your inbox.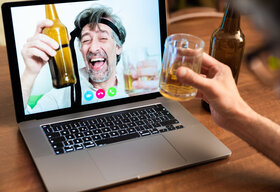 April 9, 2021
Drinking During the Pandemic
Over the past year, alcohol consumption has increased dramatically, especially among women. And while there is nothing wrong with enjoying alcohol as part of a healthy lifestyle, there are some potential health concerns related to excessive alcohol consumption. Here's a few health facts to consider, some recommendations for enjoying alcohol in a safe and healthy way, and some ideas if you want to cut back.