Skip to main content
YourChoice Blog
Get expert information from YourChoice Advocates and our partners on topics like nutrition, mental health, fitness, and finance. Plus, read success stories from other employees/members who have accomplished their goals. Subscribe to get weekly content delivered to your inbox.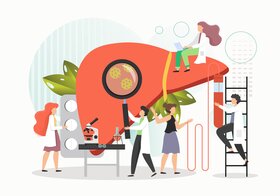 May 26, 2021
What Is Fatty Liver Disease?
Fatty liver, a disease where the liver dangerously stores too much fat, is considered a silent epidemic that currently affects 23% of American adults, especially those with obesity, a diet high in sugar and fat, and those affected by insulin resistance.